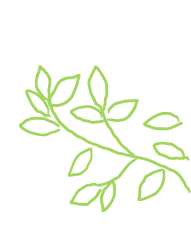 Looking to provide personalized one-to-one development for leaders?
Coaching might be the answer. Coaching is a powerful process where the coach and the client build a trusting, confidential relationship that allows the coach to both challenge and support the client.
The challenge? Asking the tough questions, telling the hard truth, exploring limiting mindsets, shining the accountability light.

The support? Connecting the client to their values, celebrating their uniqueness as a person, championing what they've done and will do. Coaching conversations are disruptive – by design! – not your safe, same old chats.

The goal? Encourage the client to hold their focus, achieve their professional goals and live a more fulfilling life. Our coaches are certified and deeply experienced and look forward to partnering with you.
Our coaching work includes:
Aligning coaching process and goals with client and sponsor/manager

Gathering 360° feedback to gauge impact

Debriefing feedback to assess strengths and opportunities

Establishing measurable goals and a regular coaching cadence in support of achieving those goals
| MORE… | LESS… |
| --- | --- |
| Exploration | Prescription |
| Challenging | Status Quo |
| Confidence | Confusion |
| Championing | Judgment |
| Choice | Limitation |